(Photo and story is courtesy of Steve Oshinsky, Ruby's nephew- MrOshinsky@aol.com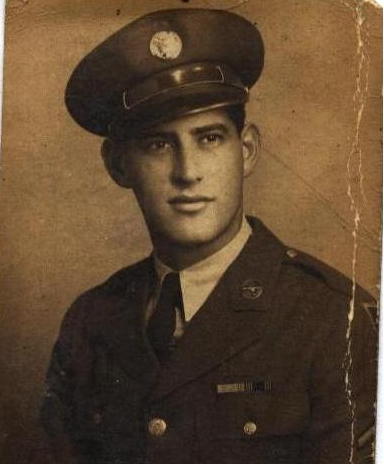 Ruby was in Patton's Third Army in WW II and rode in a tank all throughout Europe.

While a soldier in Germany, he was one of a select group charged with interrogating German prisoners, and from what we were told, they were mostly beaten to death during these "interrogations."

While drinking in a bar one nite, Ruby overheard the Third Army boxing champion making derogatory remarks about Jews, and as the story goes, Ruby knocked him out. There is truth to these rumors as they were told to his family, in light of the fact that Ruby was from a family of fighters. His brother Samuel was also a boxer, and later turned to managing fighters, including his brother, but when Ruby's mother saw him fight, she was sure he would kill someone, and then be rubbed out himself, as back then, the mob was behind a lot of it; so he was forced to quit.

From there, he went to work in a slaughterhouse, and back then, they broke their necks by hand; Ruby wasn't a meat packer, or a meat cutter, he was the neck breaker, and it was done with bare hands.

The reason that Ruby was an enigma is that there was no way to tell the history behind this fiercely proud man; he was probably one of the strongest men alive; except for his brother; my grandfather, who paved the way for him, and his brothers, fighting on the loading docks in NYC back in the 30's. Back then, they didnt use gloves.

Sincerely,
Steve Oshinsky, nephew of Ruby, who bears similar appearances.